Telephone Number:
033 33 20 21 20
*Local call rate from mobile
Email:
Write to us at:
Expressair International Ltd
Hitchcock House
5 Horton Road
Poyle
Colnbrook
Slough
Berkshire
SL3 0DF
Company Reg No. 1885331 Registered in England
VAT no. GB 584 5702 17
Please note some Sat Nav systems will direct you to the wrong location if using the postcode.
Our grid reference co-ordinates are 503300, 175630
HEATHROW LOCATION
Expressair is located within half a mile of the courier export facility at Heathrow Airport and has been for 30 years, making us the ideal courier for urgent international parcel delivery. We are also convenmently next to the DHL International UK Head Office and main service centre.
This prime location ensures that we are given the optimum amount of time to dispatch your parcel or documents easily on the next available flight to your required international destination.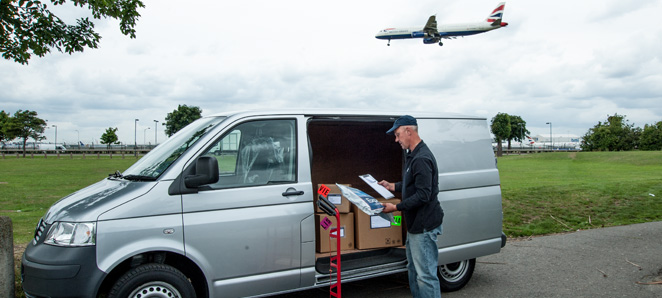 Being so close to Heathrow Airport also means that we have the advantage of great road links, with easy access to all the nearby major motorways. This allows us to easily reach UK-wide locations to collect your urgent delivery from your door and quickly get it on-board and on the way to its international destination.
Our experience means that Expressair is the optimum choice if you need your parcel or documents delivered internationally, as soon as possible or on the same day.